Start your very own web hosting business
Gawk is continuously looking for motivated business partners and individuals with the right drive to increase their monthly income exponentially. You will get unlimited capabilities to offer and resell Gawk services to your customers.
Gawk's Reseller Programs gives you the ability to offer your clientele all the same great services as we do using your own brand and company independently. This gives you unlimited capabilities to increasing your monthly income significantly.
Main Benefits:
Fixed Monthly Pricing
Host Unlimited Websites
Unlimited Earning Potential
Free Billing Software Included
Free WHMCS License Included
WHMCS is the leading provider of automated billing software and does the hard work for you.
Easy to use, friendly interface
Generate professional invoices
Run your business on auto pilot
Fully integrated with cPanel and WHM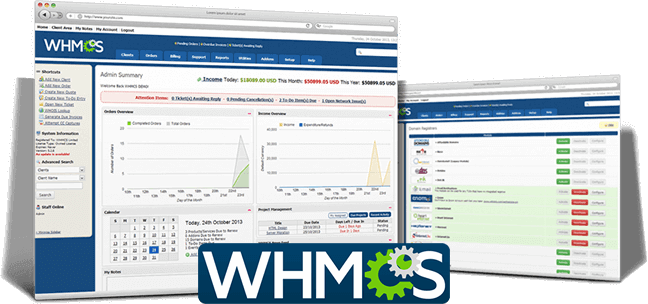 Great features included with all plans
All features for you and your client under your name. Start selling with us today and maximise your profits!

Instant Setup
Your account will be provisioned immediately after your first invoice is paid. Ready for you to start making money

99.999% Uptime Guarantee
Downtime can destroy your business and your reputation. At Gawk, we offer "Five 9's" or 99.999% uptime guarantee.

Full User Support
Things happen, thats why we offer a 24/7 helpdesk with the Gawk Guru support team ready to assist with technical support. Email us anytime for help!

Website Building Tools
Design stunning sites for yourself and your customers, withought the need to touch code - all for free!

Global Backbone
Gawk's global backbone and cloud infrastructure simplifies hybrid multi-cloud, multi-vendor management, with one orchestration, provisioning and billing portal for your own cloud.

Managed Server
Stress less and earn more with fully managed servers. We take care of all the gritty stuff so you don't have too!
Powered by WHMCompleteSolution